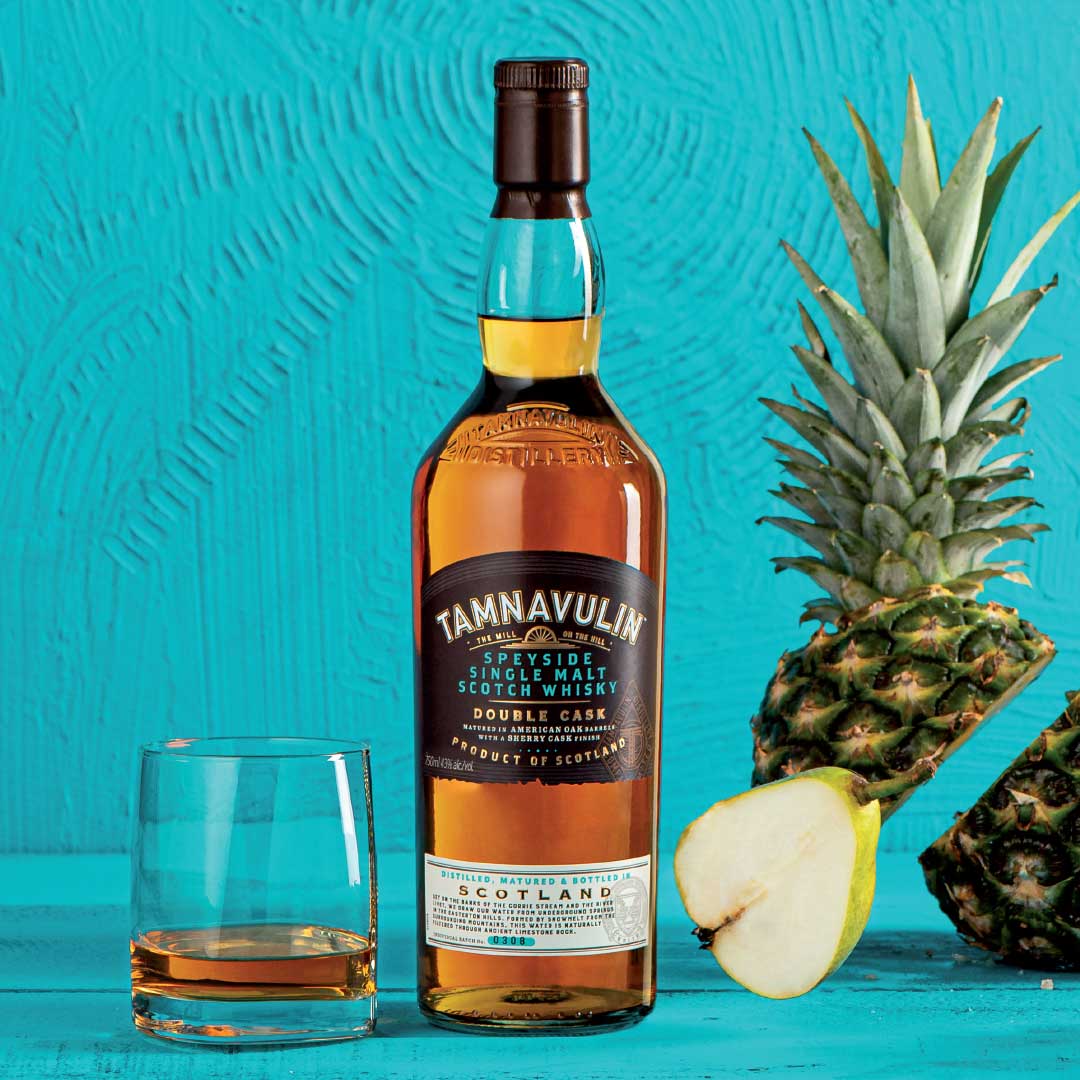 TAMNAVULIN
The Tamnavulin distillery opened in 1966 in the rural village of Tomnavoulin, Scotland. The name Tamnavulin is the Gaelic translation of 'mill on the hill.' Tucked away on the edge of the River Livet, the skilled, time-served craftsmen and women at Tamnavulin Distillery have been creating our signature Speyside malt for over 50 years. Tamnavulin distillery closed in 1995, and re-opened in 2007 after a major refurbishment. Since then, we have crafted exceptional single malt whisky with a true Speyside character.
TAMNAVULIN DOUBLE CASK
Rich, smooth andrefreshing, a signature Speyside malt whisky.
TASTING NOTES: Apples, toffee and honey with sweet marzipan and subtle hints of tangy marmalade. Pear, creamy peach, roasted pineapple and a hint of Demerara sugar
TAMNAVULIN SHERRY CASK
A sweet, mellow and smooth single, classic Speyside malt.
TASTING NOTES: Vanilla, caramel, banana, milk chocolate and a hintof fresh ginger. Maple syrup, raisin, orange, apricot and melon.