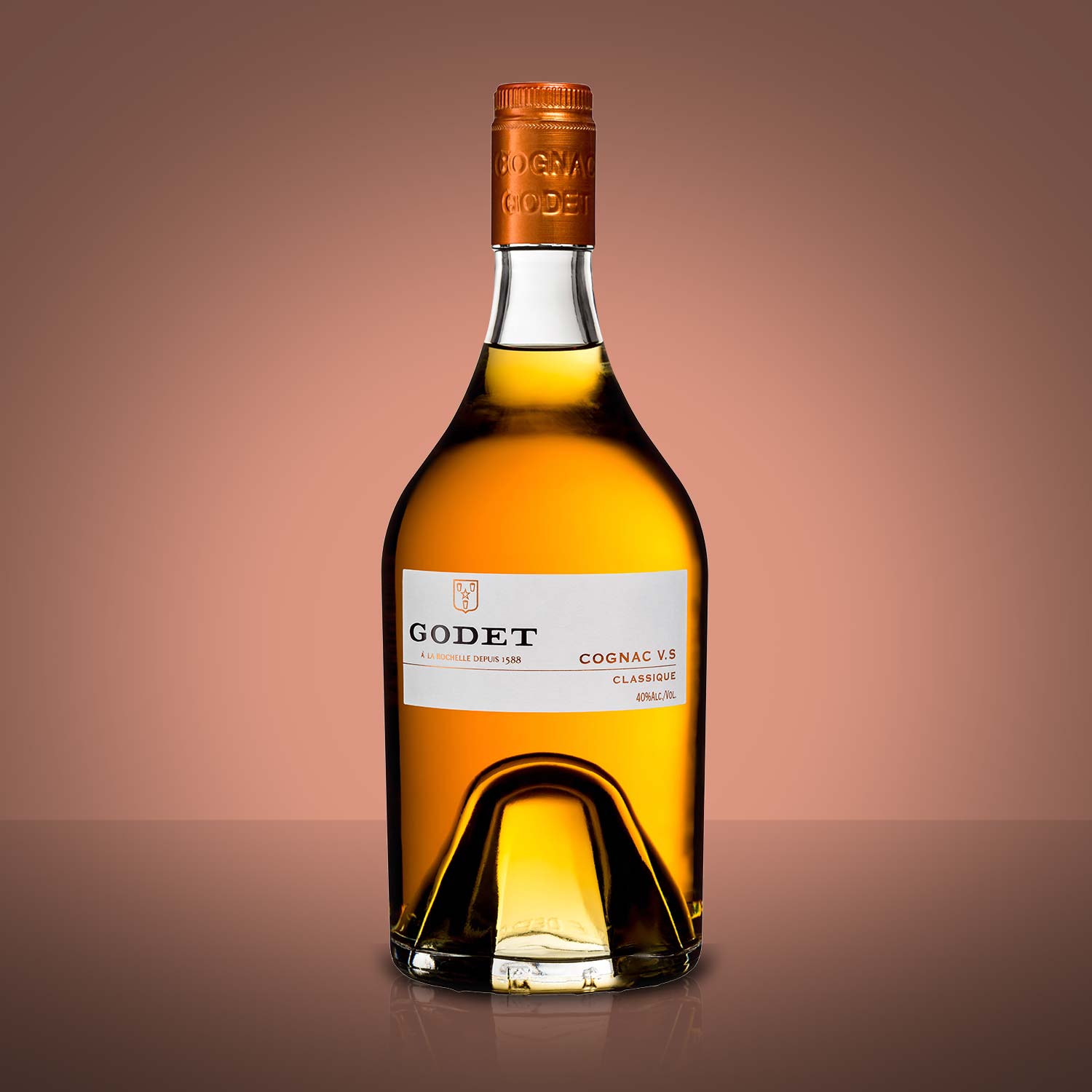 GODET VS COGNAC 
The Godet Cognac is a family legacy with 15 generations dedicated to creating the most refined spirit, Cognac. The Godet House favours the uniqueness and rareness of the cognacs. Its cognacs evoke both the Art of the perfumer and of the haute couture.
Godet is the only cognac house that has its cellars close to the ocean, which adds to the distinctive minerality and gives its cognacs an unmistakable 'second terroir'. The Godet range is a must-add to your collection. These elegant, beautifully balanced cognacs boast rich, complex flavour profiles and are the perfect alternative to mainstream cognac brands.
TASTING NOTES
Lively and fruity, it reveals fresh aromas of vanilla and pear with notes of leather.