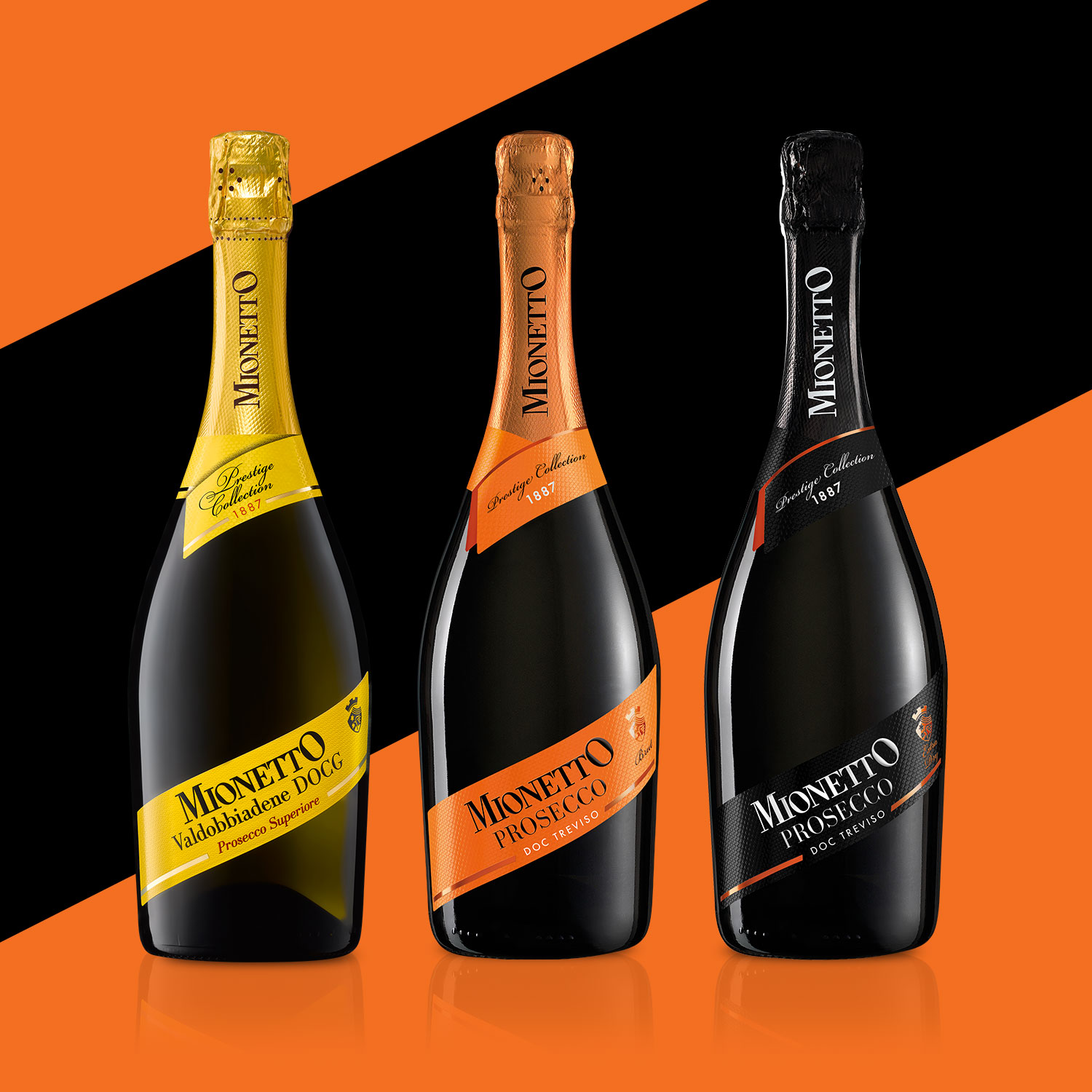 MIONETTO ITALIAN PROSECCO
Mionetto Prosecco is sparkling wine from the North of Italy. Prosecco's are lively, fruity white wines that come from a protected area called the Prosecco DOC (which is quite close to Venice). Mionetto grapes are known for their uniquely floral, fruity notes. Mionetto is the #1 selling Prosecco brand worldwide. Mionetto has been making high quality Prosecco since 1887. The house has become synonymous with a tradition of excellence, and unmistakable style. Mionetto wine uses the Italian Charmat verification process which allows for a more crisp, light and delicate wine versus the classic French Champenoise method that provides a more powerful, structured palate.
TASTING NOTES
DOC Treviso Brut has an aromatic palate with notes of honey, black liquorice and acacia blossom.
DOC Treviso Extra Dry has inimitable aromas and flavours of green apple, acacia, blossom and full-flowering wisteria.
DOCG has a smooth, crisp palate of acacia, blossom, honey with an apricot fragrance.