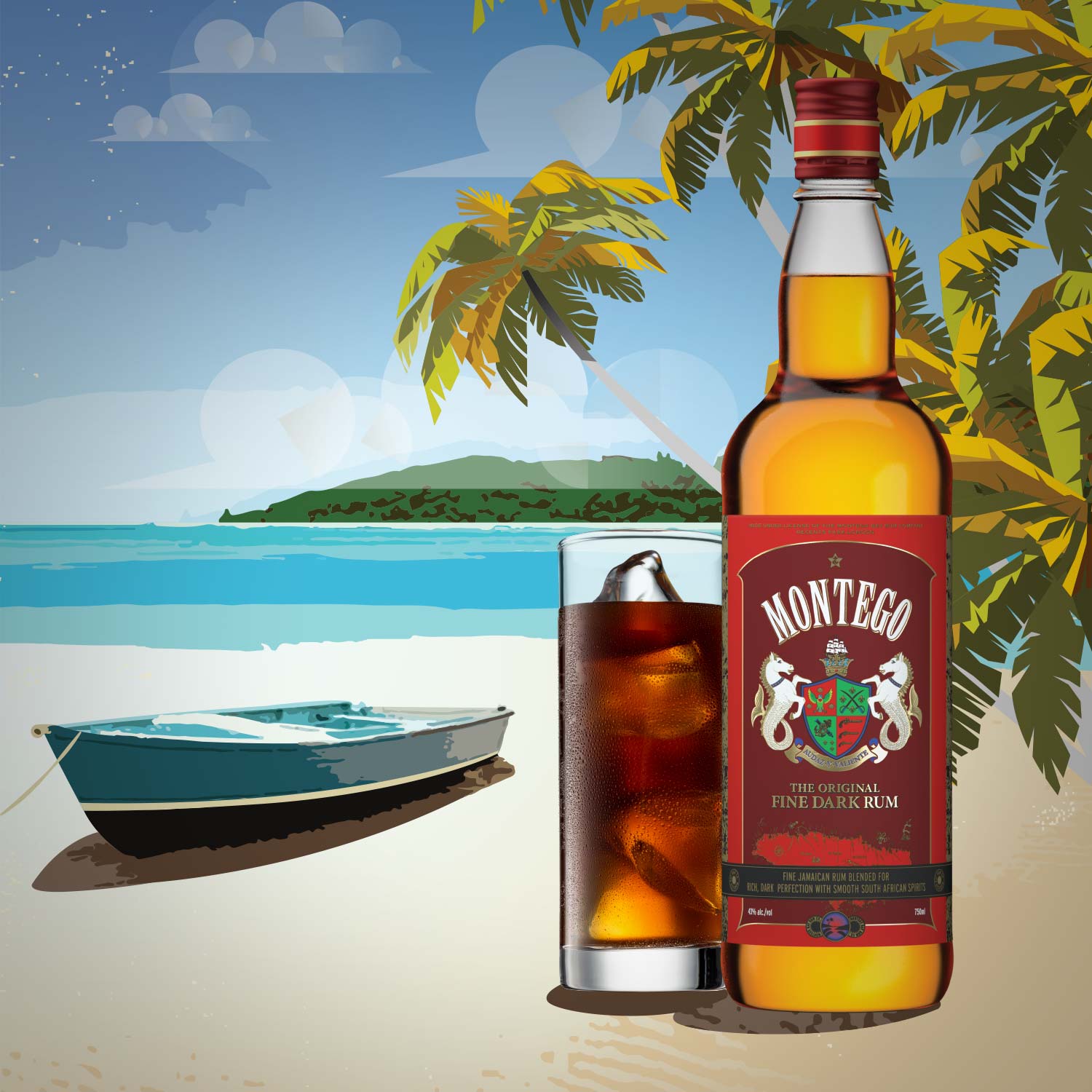 MONTEGO RUM 
Rich and full in flavour with a distinctive aroma, Montego Blended Dark Rum awakens all that is the spirit of the Carribbean. The secret of Montego is years of experience in the selection and blending of matured dark rums.
Montego Rum is a blend of imported Caribbean and local rum. Distilled using a continuous still, Montego Rum is then matured in oak barrels, offering a quality rum at a mainstream price point.
Judged The Best Rum in the World at the 1997 International Wine and Spirits Competition, Montego was also awarded the Best Dark Rum award at the Monde Selection.
TASTING NOTES
Montego is a smooth, light tasting rum with a dark colour.