Dunville's
Irish Whiskey
Dunville's Irish Whiskey has a unique range of premium, aged blend and single malt whiskies. The superlative liquids have won a range of international awards from 'Best Irish Blended Whiskey' at the World Whiskey Awards, to winning gold at the Irish Whiskey Awards. The Single Malt and Vintage Blend bottlings carry more than 30 global awards and accolades.
Founded in 1808, Dunville's Irish Whiskey was made by Royal Irish Distilleries in Belfast and renowned as one of the finest Irish Whiskeys of its day. Dunville Park, Dunville Street, Distillery Street and Distillery Football Club in Belfast remain a lasting legacy to the family name. After a family tragedy in 1936, Royal Irish Distilleries fell silent for almost 80 long years, during which time the only way to purchase a rare bottle of Dunville's Whiskey was at an auction. Almost eight decades later, the brand has been revived and is now being distilled at Echlinville Irish Whiskey Distillery.
DUNVILLE'S
1808
Dunville's 1808 is a modern blend of malt, grain and pot still whiskeys. Strong and uncompromised, bold and confident, charming and honest like the city of its birth.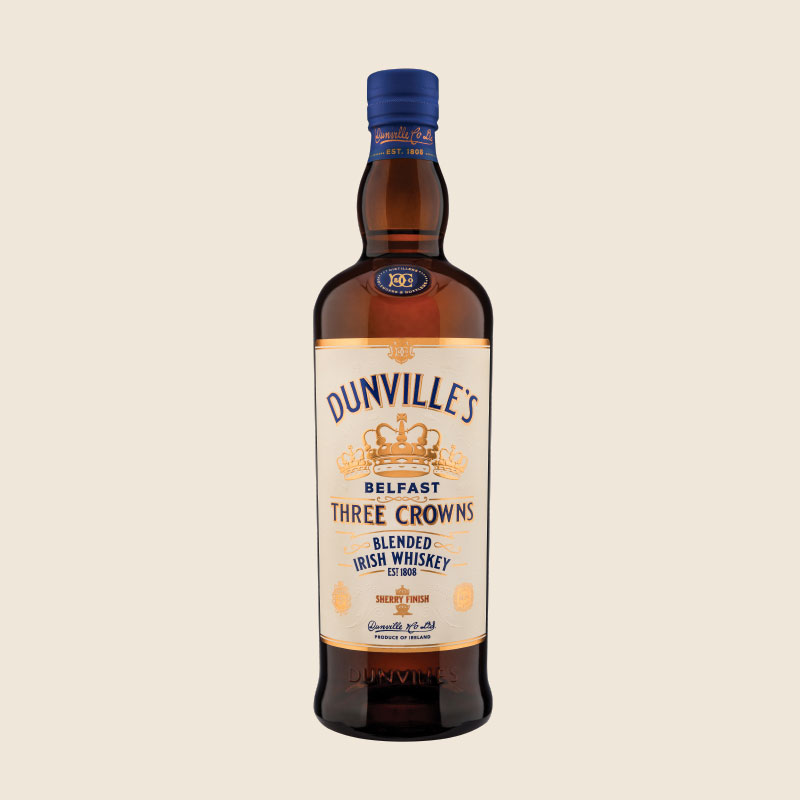 Dunville's
Three Crowns
Dunville's Three Crowns is a revival of the iconic Three Crowns blend, a nod to the brand's rich heritage.
DUNVILLE'S
THREE CROWNS PEATED
Dunville's Three Crowns Peated is Dunville's premium three crowns blend with the added dimension of peated smoke.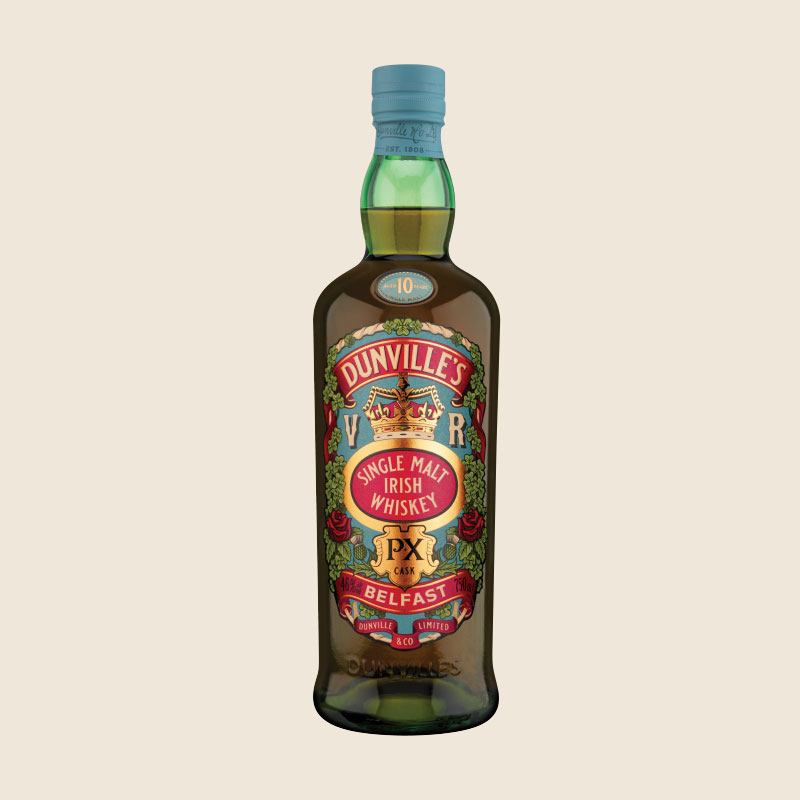 DUNVILLE'S PX
10YO Single Malt
Dunville's PX 10YO Single Malt is the return of an icon. This legendary whiskey has once again taken its rightful place among the premier whiskeys of the world.