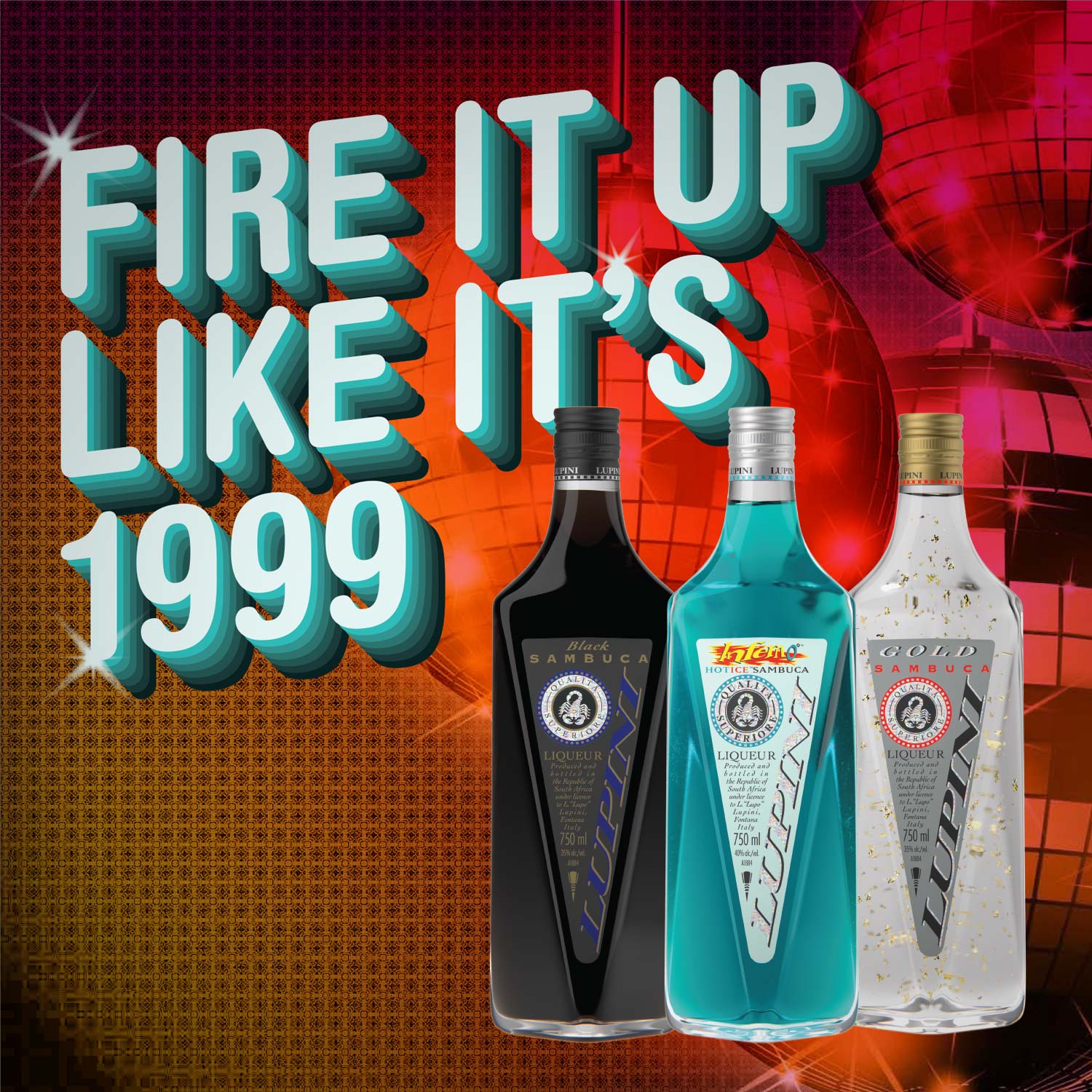 LUPINI SAMBUCA
SHOOTER
Lupini is a Sambuca containing essential oils from anise, giving it a strong flavour.
In 1945, soon after the end of Second World War, commendatore Angelo Molinari started producing Sambuca Extra Molinari, that helped the diffusion of sambuca all over Italy.
Lupini is available in three different variants guaranteed to add ultimate power to your party.
VARIANTS
BLACK: Aniseed (liquorice) flavour.
GOLD: Aniseed flavour with 22 carat gold flakes.
INFERNO: A unique hot ice taste sensation.