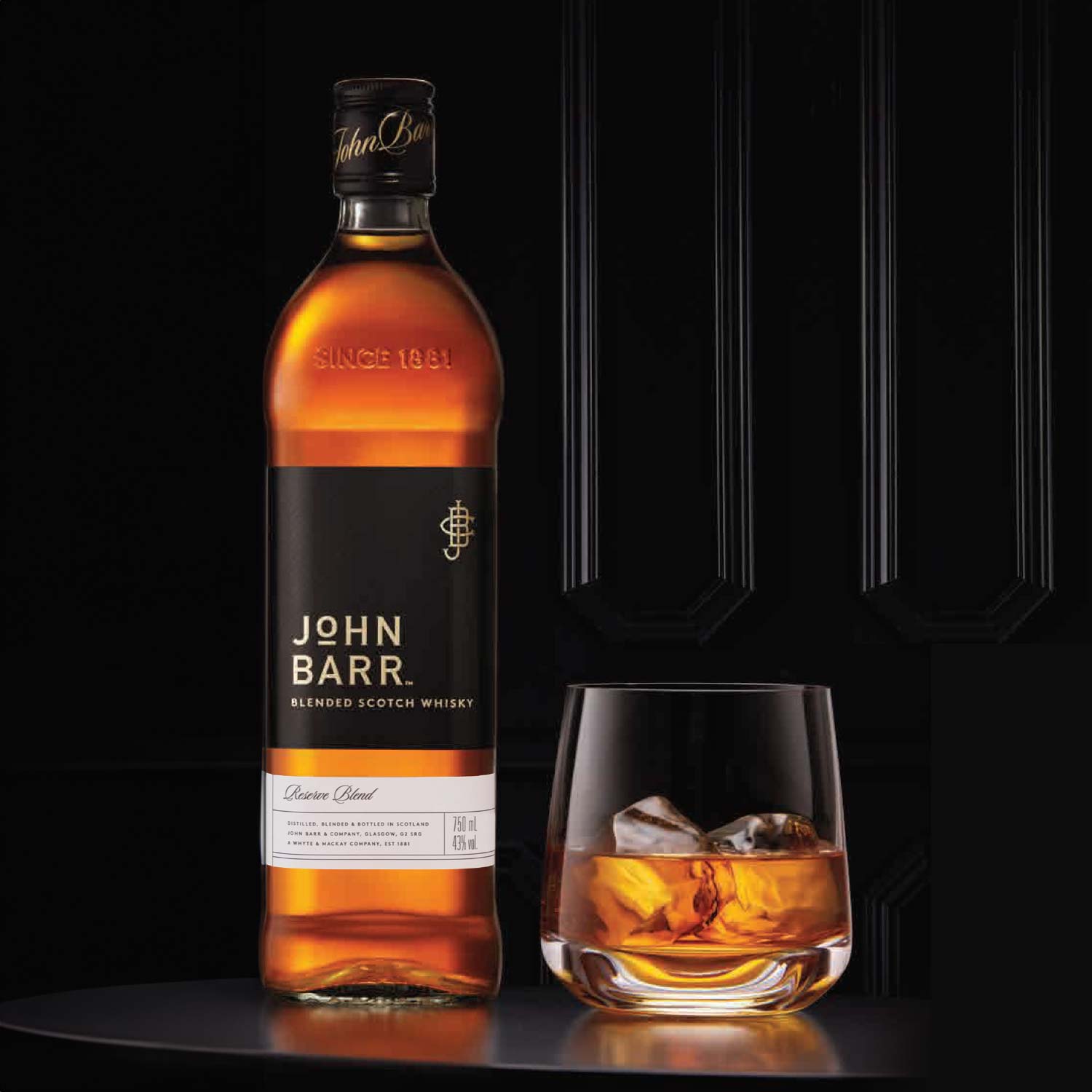 JOHN BARR
John Barr was widely known in his homeland as a first-class whisky man. Born in Dufftown, Speyside, to a whisky-making family, he rose through positions of prominence in life and in industry. He travelled the globe as an ambassador of his native Scotland's signature spirit and brought a richer blend to the world. His namesake whisky both honours this legacy and brings it to today's enthusiast. John Barr has set the standard in blended whisky artistry by meticulously crafting a liquid enjoyed by people all over the world and the brand is recognised as the ultimate blended Scotch whisky.
FINEST SCOTCH WHISKY
A hearty, smoky blended Scotch with a lean, soft, dry light-to-medium body and a tingling, brisk finish. Perfect for mixing.
RESERVE SCOTCH WHISKY
Marries robust Highland whiskies and honeyed speyside whiskies in sherry casks resulting in a double matured rich, refined blended Scotch whisky.