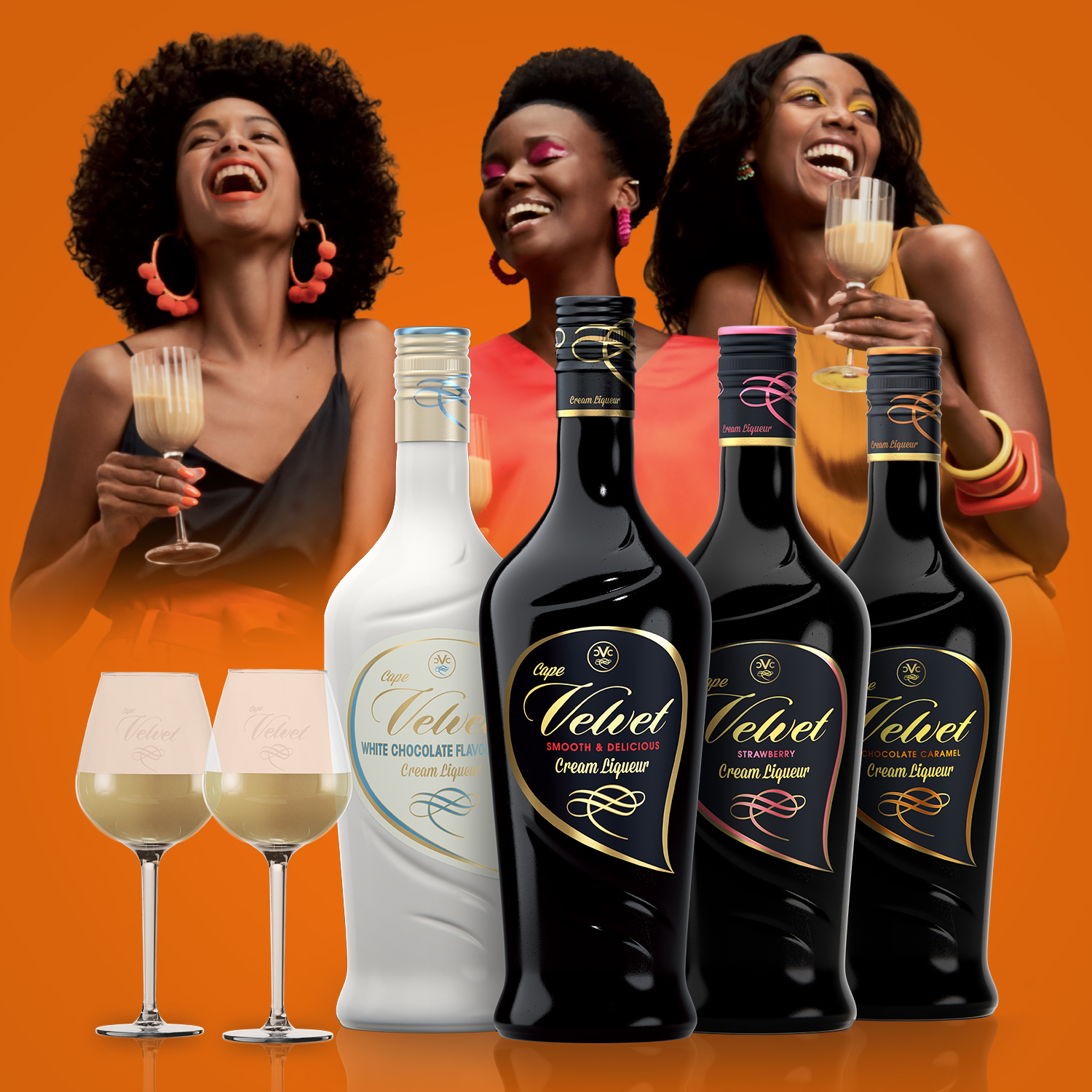 CAPE VELVET
CREAM 
Cape Velvet is the original South African produced wine-based cream liqueur. It is known for its sweet, creamy texture.
CAPE VELVET CREAM ORIGINAL
Cape Velvet Cream Original is best served over crushed ice with a twist of orange peel. The release of essential oils and citrus flavour complements the indulgent toffee notes of Cape Velvet Original.
CAPE VELVET CREAM STRAWBERRY
Enjoy Cape Velvet Cream Strawberry over crushed ice. Garnish with mint leaves or a white rose petal.
CAPE VELVET CHOCOLATE CARAMEL
Try Cape Velvet Cream Chocolate Caramel over ice with an orange peel or a sprig of mint to garnish.
CAPE VELVET WHITE CHOCOLATE
Best served chilled on its own or divine to pour over your dessert, or for a super indulgent white chocolate coffee.