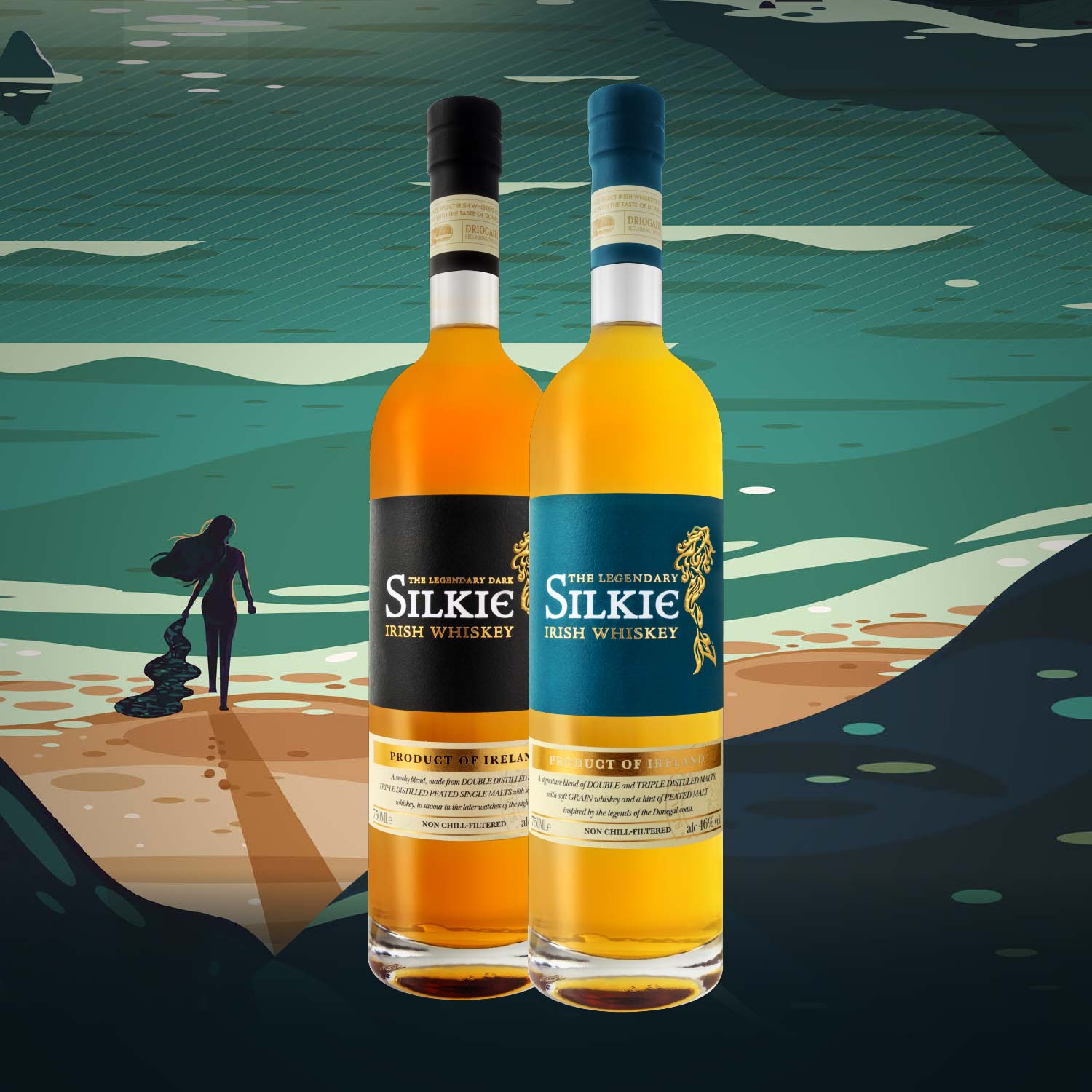 THE LEGENDARY
SILKIE IRISH WHISKEY
The Irish are called to be story tellers and legend keepers; a communal spirit brings them together around a 'sup of Silkie' to share the tales of the Silkie seals of the Donegal coast. These mythical shapeshifters transform into beautiful women when they shed their seal skin coats.
In celebration of the heritage of the wild Donegal coast, the legendary Silkie is Sliabh Liag Distillers first signature blend of the finest double and triple distilled soft grain whiskey and a hint of peated malt. Silkie is not chill filtered giving a rich character to a super soft whiskey.
SILKIE IRISH WHISKEY
Silkie can easily be enjoyed neat, over ice or it's an excellent whiskey for mixing, allowingits rich complexity to shine through in any classic cocktail. Try a 'Silkie Rua' by mixing with premium ginger ale and garnishing with an orange peel.
SILKIE DARK IRISH WHISKEY
Dark Silkie has been created to savour in the later watches of the night. To relish the unique flavours, it's best served neat or over ice, or for a smoky twist in the classic Manhattan gently mix with sweet vermouth and fruit-led bitters.