JURA SINGLE MALT
SCOTCH WHISKY
Jura is an island off the west coast of Scotland: remote, sometimes wild, yet always beautiful, home to 212(ish) islanders, one road, one pub and one distillery. Jura distillery was established in 1810 and reborn in 1963. Jura whiskies reflect the unwavering passion and tenacity of the islanders, so it tastes distinctively better because it matters more to those who make it.
On Jura, the Gaelic term for the community is 'Diurach', which also means tough. Diurachs believe anything is possible. After all, there are easier places to make whisky. It's this same spirit that goes into distilling Jura Single Malt Scotch Whisky, giving it qualities like no other.
AVAILABLE IN 4 DIFFERENT VARIANTS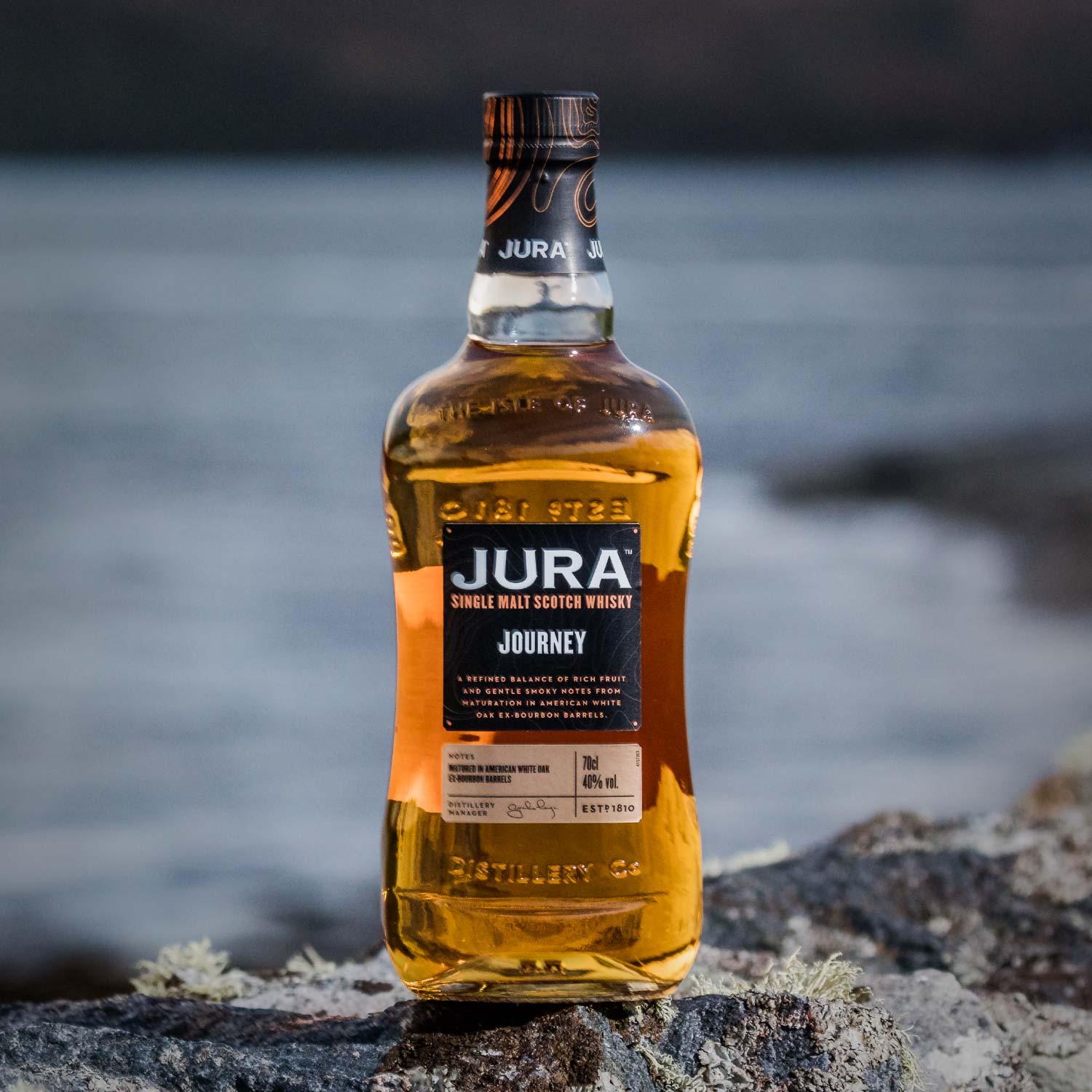 JOURNEY
This perfect marriage of Jura and hand selected American white oak ex bourbon casks results in notes of creamy vanilla, pecan pie and a touch of soft cinnamon and fresh pear. The ideal starting place for exploring our Jura range.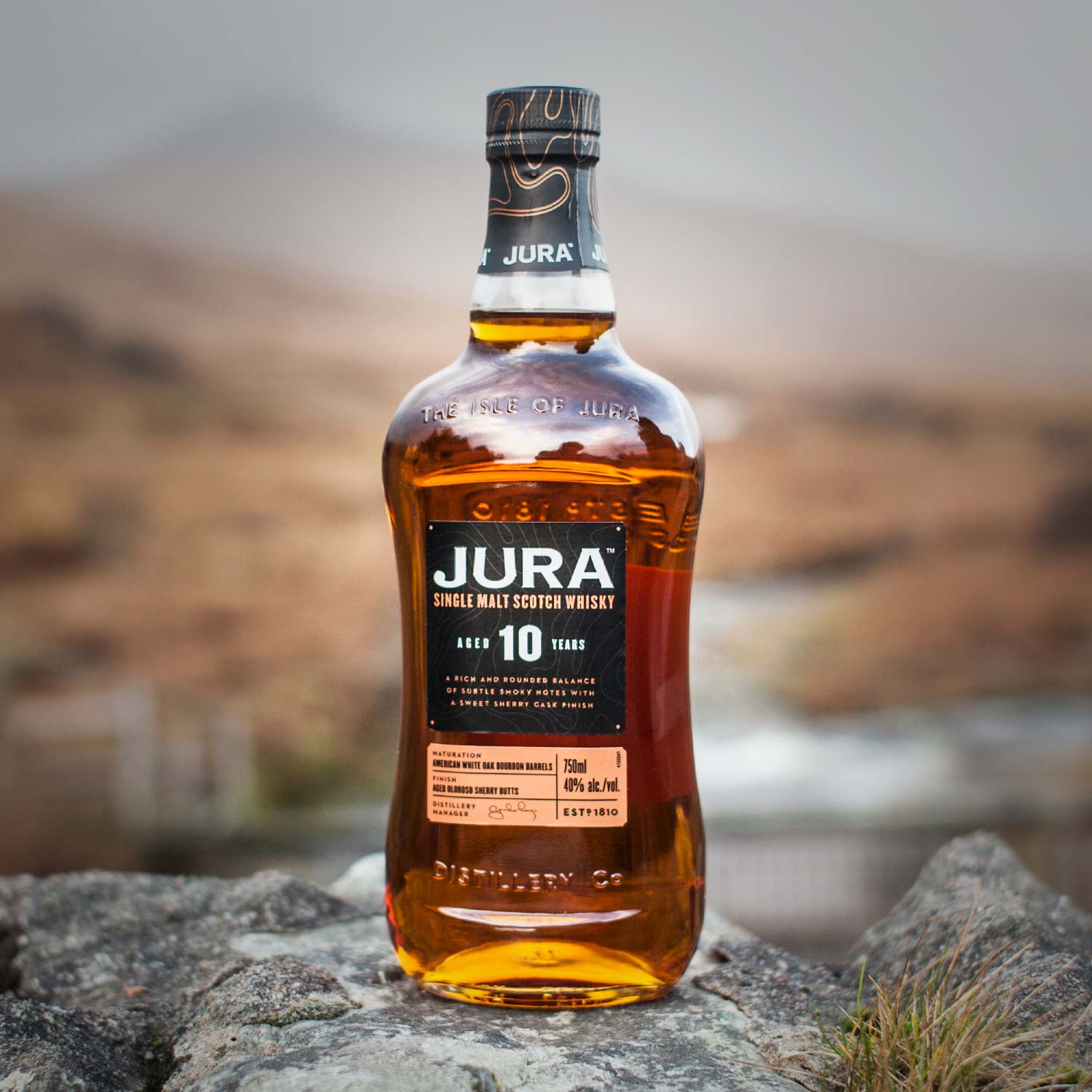 10 YEAR OLD
Crafted in exceptionally tall stills and matured for 10 years in America White Oak ex bourbon barrels. Enhanced by finishing in the finest aged Oloroso Sherry casks from Jerez, Spain. A sweet, smooth whisky with flavours of rich cacao and vanilla cream throughout.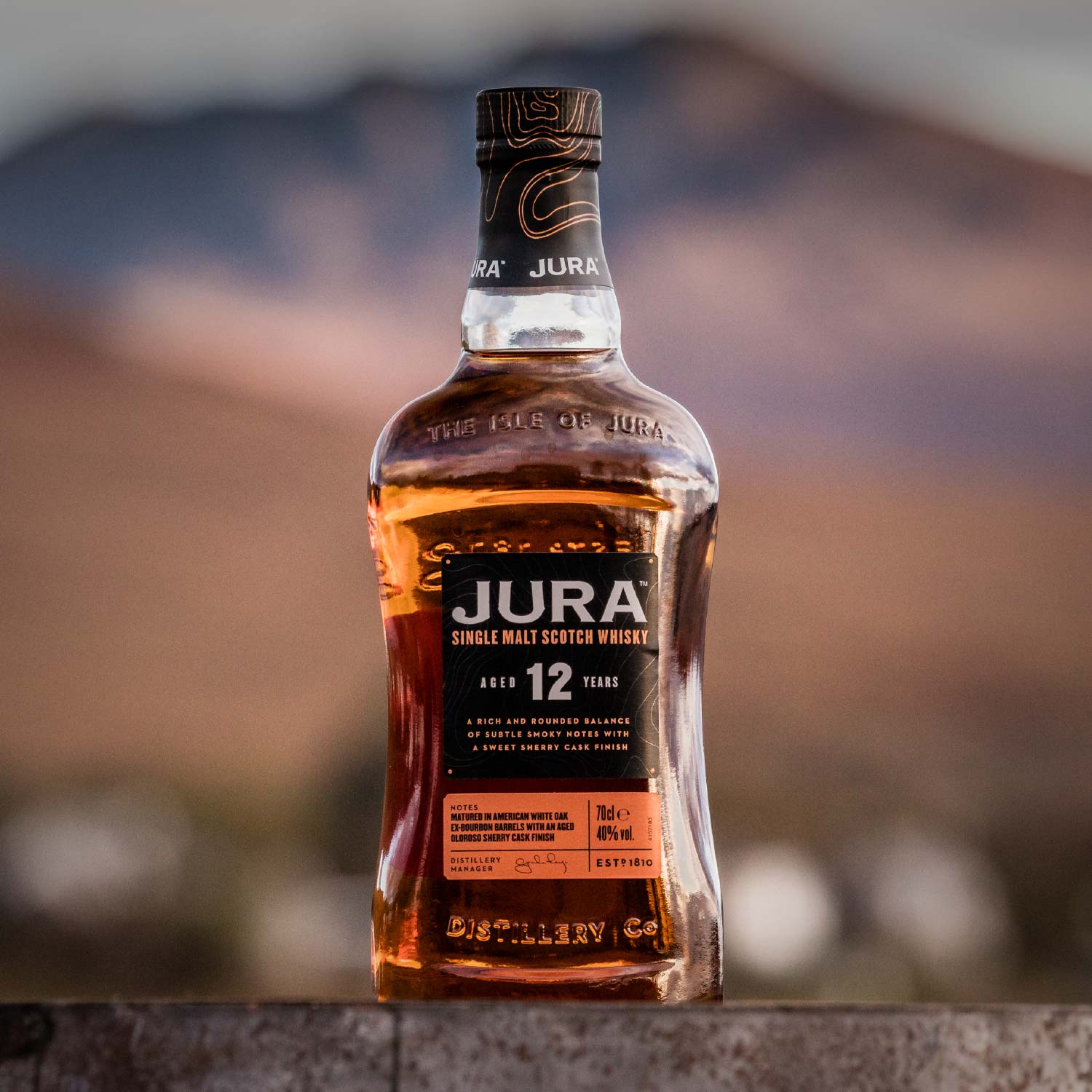 12 YEAR OLD
Jura Whisky at its most intense and muscular. Bourbon cask maturation and an aged oloroso sherry finish produce a honeyed sweetness that offers notes of warm spice, banana, soft citrus and a finish of freshly ground coffee and dark chocolate.
SEVEN WOOD
A fruity & spicy single malt for savouring. Layers of complexity and flavour emerge from a maturation journey that begins in American White Oak ex bourbon casks before a portion of the whisky is split between six different oak casks sourced from across various regions of France.